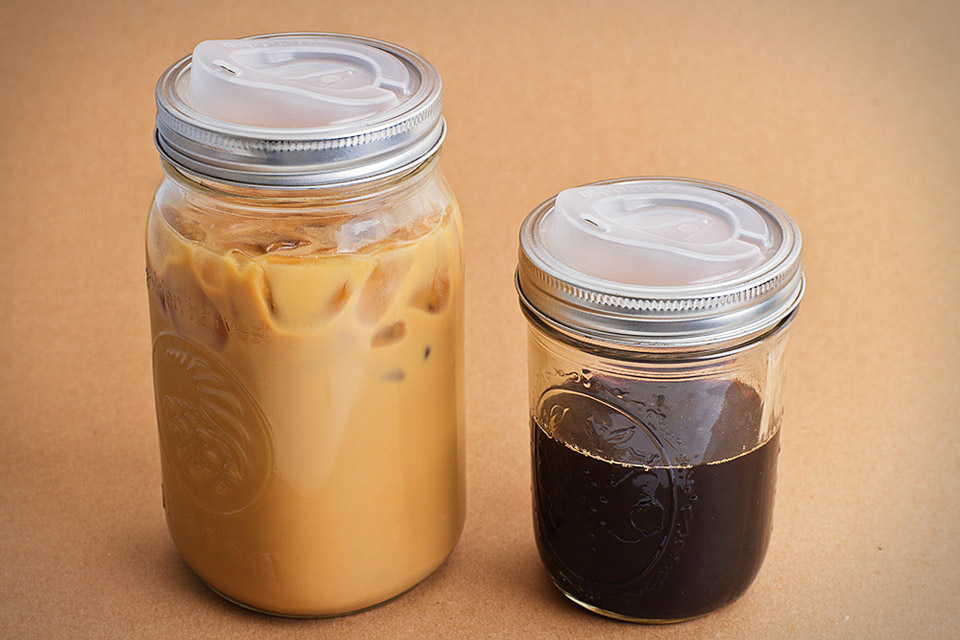 Have you ever used a mason jar as a drinking mug or seen anyone use one? Mason jars are commonly used for canning, however nowadays, you can buy them in stores and they actually have handles attached so you can used them as mugs. The problem with mason jars as a mug is that if you tip too much you will spill all over the place! The creators of the CUPPOW clearly wanted to resolve this issue and so they created this lid that looks like a disposable coffee cup lid which fits under the ring of a mason jar. What a great idea!
I checked out their website,
Cuppow.com
, and I noticed that it emphasizes hot drinks, specifically coffee which is suitable for heat resistant, inexpensive and reusable mason jars. Of course on a cold day, a cup of hot coffee would be great to heat up the hands, but how about those summer days? As in the photo above, you can add a couple of ice cubes to your drink and mix it up with the normal mason jar lid and then pop on your CUPPOW and presto! Or, you could mix up a protein shake with your hand blender in the mason jar, and be out the door in seconds, sipping your CUPPOW.